Welcome to Go Sing!

Cindy Goh is one of Toronto's most promising, up and coming vocal instructors. She has years of experience as a voice teacher and performer. Unlike many voice coaches, she has been intensively trained not just as a singer but as an instructor. Whether you'd like to sing with more POWER, RANGE or VOCAL EASE, Cindy knows how to get results quickly.
Let's Go Sing! (All levels and styles)


FIRST LESSON: Almost 50% off!! & money back guaranteed!

"Cindy's ability to know what exercise is necessary in the moment is unparalleled!"
Julian Troiano (singer)
"A phenomenal voice instructor!..She understands how to make adjustments in voices to get them working better quickly."
Brandon Brophy (Owner of Singers Edge/ Vocology In Practice Instructor)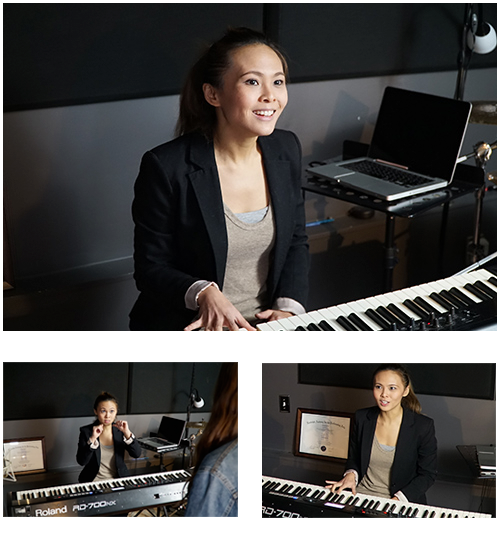 TECHNIQUE:
Cindy's teaching focuses on helping singers of all ages and levels use the appropriate amount of muscle tension to sing the high notes without bad habits like flipping, straining or pulling: thus drastically increasing vocal range and co-ordination. As singers develop better coordination, they can expect a serious improvement in tone as well.
Cindy's students also work on pitch, rhythm and breathing. Her knowledge of how to prescribe the right exercise at the right time is what makes her vocal workouts so powerful.
If you are a more advanced singer, you will learn how to decrease fatigue and survive a tough performance schedule. Cindy's training helps singers to find their own voice and develop the muscular freedom to "break the rules" without sabotaging the long term health of their instrument.
PERFORMANCE:
When you come to GoSing, technique is a big part of what you'll learn but not all. You'll get tips on how to monologue a song and tell a story so you can more easily connect emotionally to what you are singing about.
You will increase your confidence and learn to deal with anxiety/stage fright because, for many of us, it is very real and it shouldn't be dismissed or ignored.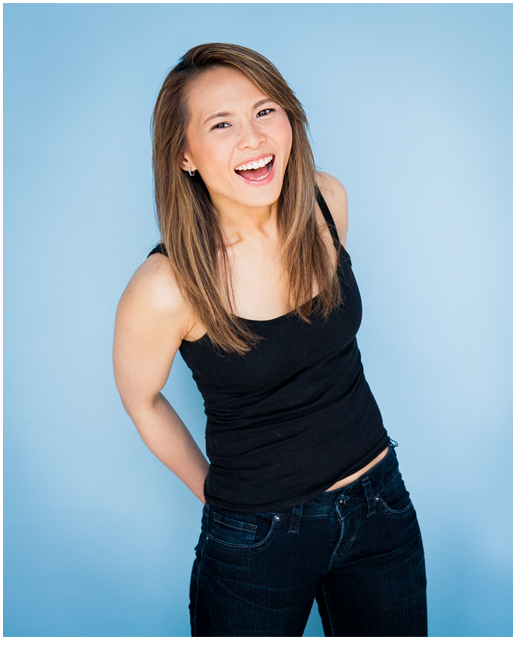 Cindy has been studying voice intensively for over 7 years. She is a graduate of one of Canada's most competitive and rigorous musical theatre programs: The Randolph Academy Triple Threat College Program. She also graduated with honours from George Brown College's School of Performing Arts where she was appointed vocal captain of her class.
Recently, Cindy has completed the BAST Vocal teacher-training program based in London. She also has a specialized honours degree in Kinesiology and Health Science, which has been very helpful in developing her understanding of the voice.
Cindy loved singing from a very young age and has dedicated her life to reaching her potential. She has trained with and been mentored by top level teachers internationally such as Ryan Luchuck, Brandon Brophy, Boko Suzuki, Rachael Lawrence, Stephanie Bare, Line Hilton and Dave Stroud. Helping other singers to grow has become her passion. Teaching was the perfect way to combine her interest in the physical mind/body and her interest in performing.
Fighting a lifelong battle with anxiety, she developed a special interest in the psychology of singing and is known for her highly empathetic, encouraging and supportive style of teaching.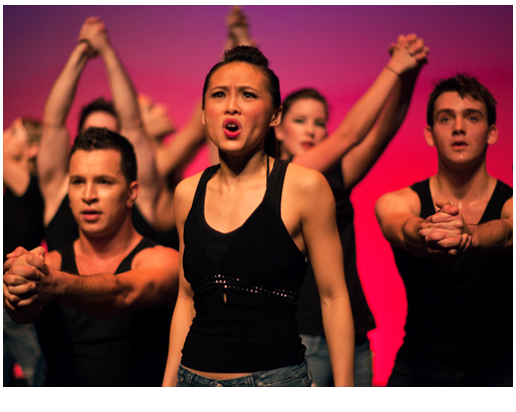 YOUR CHANCE TO GET ON STAGE!
Performing live is a skill that can be improved through repeated experiences on stage. We all have to start somewhere!
At Go Sing!, we provide a supportive, safe and fun environment that is centred on student growth. Our focus is to help each singer on their personal journey towards their goals regardless of whether they are beginners or advanced performers.
At an affordable cost, students receive:
1. 2 rehearsals + an audio and video recording of your song during rehearsal.
2. High quality video of your performance
3. High quality photos of your performance
4. Performance feedback from an industry professional
2017 Go Sing Summer Live Performance Workshop
Photography by Doc Decoste.
2016 Go Sing Winter Live Performance Workshop
Photography by Doc Decoste.
"Go Sing! Vocal Studio's performance workshop is great for everyone: Whether it's your first time performing or if you've been performing for awhile. It's a whole different ball game performing with a live musician. Cindy & Ryan worked with me to turn my songs into beautiful acoustic versions that were super fun to perform! Being surrounded by supportive friends makes this workshop a great & safe place to learn! I had an amazing time. Thank you!"
"
The workshop was a great success! Emilie generally doesn't tend to suffer from performance anxiety and enjoys these workshops. I am pretty sure that her comfort level is high only because your studio has provided a safe and comfortable environment for students to follow their passion - singing!
How fortunate students are to benefit from a studio that provides an enriched environment with workshops that are fun, challenging and a terrific opportunity for students to grow."
"Thank you for this great experience tonight! I'm so impressed by everyone's performances!! I myself never intended to be on stage but after working with Cindy, I was convinced to give it a try and I don't regret it. Thank you so much for being so supportive!!"
JOIN US FOR OUR NEXT LIVE PERFORMANCE WORKSHOP IN THE WINTER OF 2017!!!
Contact Cindy for more details!!
Click on a name to read a testimonial!
Brandon Brophy - Owner of Singer's Edge/ Vocology In Practice Instructor
Cindy Goh is a phenomenal voice instructor! Our students and I really enjoyed her time at Singers Edge. Her passion for music and fiery enthusiasm for performance is inspiring. She understands how to make adjustments in voices to get them working better quickly. She's very talented but it's her work ethic that impressed me most. I highly recommend her.
My voice is really loud by default, and I perform quite frequently, which harbours a lot of vocal tension and weight. For years I have floated between balanced and hoarse, with very little consistency. After my first lesson with Cindy, my voice felt great during and after multiple performances. Fast forward a month and half and she has me singing easier than I've ever comprehended! I am now able to sing in quiet, medium, and loud voices, with little to no tension, and consistently from day to day. Cindy's ability to know what exercise is necessary in the moment, and modify it for me at every turn, is unparalleled!
This is by far the best vocal studio in Toronto I have tired all the top 5, yes if you google the top 5 Toronto studios i have tired them for more then 6 months each! Cindy is a great vocal couch she really takes the time to help you the best way she can and gets the best out of you! she really cares about her students and doesn't just do it for the money like most out there. if you want to improve your skills to take on the music world this is your first stop and its worth it!
I have taken vocal lessons previously, Cindy is my fourth coach and the best by far! She has a great passion and technique for teaching and is working with me on things specific to my voice. I have heard a great improvement in my voice in the four lessons I have had and actually enjoy practicing at home now. She is also very affordable and well located!
I'm in my late 30's and have never had any vocal training ever, and in only a few classes Cindy was able to identify the top of my chest voice and find my bridge. She's such an amazing teacher as she adapts to her students and uses exercises tailored to each student's needs. Having no previous vocal training myself, she was able to put things into layman's terms for me so I understood and have been making incredible progress with each lesson because of her passion to teach. I strongly recommend Cindy Goh as your vocal coach as she makes you feel safe to step out of your comfort zone in her lesson which is fundamental for any singer to grow regardless of their skill level. As an actor, I've noticed my instrument is stronger in my training and in the audition room and it's because I've been taking vocal lessons with Cindy Goh!
I would highly recommend Cindy as a vocal instructor.
Cindy has been my daughter's vocal instructor for 3 1/2 years. During this time period, Cindy has demonstrated an exceptional ability to teach and impart her extensive knowledge of vocal techniques to my daughter. In addition, Cindy's background in performance is a wonderful bonus as she can also assist with enhancing performance skills. With an upbeat personality and the use of positive feedback in her lessons, Cindy's sessions are an enjoyable learning experience for both students and parents alike!
Cindy is a great teacher! Most of all she really pushes you to bring out the true singer in you. There's a lion in all of us that wants to roar and believe me when I say she pushes you to reach your best but without overdoing it. She makes you feel comfortable if you're shy and will help bring out your confidence. I would recommend her to anyone!
Cindy is a great teacher, very encouraging and knows her stuff. Would have given up if it was not for her.
Not only have my technical skills become refined with Cindy's vocal instruction, but my confidence and ability to sing in front of an audience all began with Cindy. I couldn't sing infront of anyone before my lessons with Cindy. This past school year I had a lead part in my school's musical theatre production and I have performed as a lead vocalist in a Youth Band 3 summers in a row. If you have a passion for singing - Cindy will unleash it! She is an awesome vocal coach.
Cindy is an exceptional vocal teacher! She's provided me with guidance on how to break bad habits to truly deliver the best sound for my voice. The most invaluable lesson I'll take away is the confidence she's instilled in my singing and how to not back away from my full potential. I think that coupled with the techniques she's taught will bring my voice to the next level.
My experience with Cindy was once of the most gratifying I have ever had. She is supportive and always there to help. That is why she maintains a great relationship with her students. I remember not being able to sing a note without being scared, and being out of pitch. One year with Cindy, using speech level singing worked miracles for me. She was able to make me feel comfortable and make me work toward my goals. With hard work, a good vocal technic and Cindy as a vocal teacher; I am now performing in some musicals in the city and pursuing my dreams. Thanks Cindy.
It has been 2 months since I started taking lessons with Cindy, and I can hear and feel a difference when I sing. I feel like my chest voice is way stronger than it was when I had my first lesson with her, and I can sing higher notes that I didn't even know I could sing. I love how after every lesson she emails me a recording of our session so that I can practice on my own at home; I find that to be extremely helpful because after having practiced on my own, I always come out of my next lesson feeling like I am improving, and on my way to singing like a professional. I just know that if I keep seeing Cindy, she will help me reach my maximum potential. I highly recommend her as a vocal coach.
Suraiq Hassan Sadi - singer
I was in a cultural rehearsal and I heard several comments about my voice sounding more consistent and more developed! I couldn't attribute it to anything else other than the recent voice lessons. Thank you for the lessons!
Cindy is a not only a great vocal coach but she is also a highly motivating teacher! I felt comfortable working with her right from the very beginning and I really enjoy every lesson! Listening to my old recordings, I was surprised at how my voice had developed in only a few months since I've been with her.
Cindy is an amazing vocal coach and I'm so very blessed to have met her this year. She has helped me become more confidant in my voice and also helped me gain tremendous strength in my singing!
FIRST LESSON: Almost 50% off!!
54 Kenwood Ave, Toronto
ON M6C 2S2
For Rates and Bookings, contact Cindy!